Change is inevitable. Manage it.
Create a complete view of any process including every resource and system involved then drive transformation with seamless agile project management.
Customers say Xentrl provides a more powerful approach than any other process management software they have ever seen.


"Our business is vertically integrated and multi-channel and our processes are complex and interrelated. Xentrl allowed us to fully understand all of our processes while finding and closing any gaps. For the first time we're able to see every process and all dependencies."
Bill Hooper
IT Business Manager

Xentrl has been extremely effective in helping our team manage complex processes in our key transformation project. With our entire team working remotely, Xentrl enabled the team to quickly adapt and align to create and agree on the to-be process. We could not have done that with spreadsheets and traditional flow charts.
Justin Moderow
Manager, Integrated Business Planning & Technology

"As North America's premier window covering company, our planning processes are incredibly complex. Xentrl's multi-dimensional modeling allows our teams to create robust new processes by resolving gaps we would not have seen using any other tool."
Mickey Klicka
Manager Demand Planning & Analysis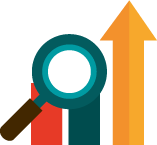 Simplify &
Align Complex Processes

Your company relies on key processes to keep your business thriving. It's hard to see every process with every dependency across all departments and regions. Static tools won't allow dynamic decision making.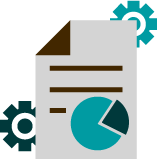 Accelerate Requirements & Implementation
Xentrl empowers your teams with a logical and easy-to-use solution to map, navigate, align and drive transformation to new business processes. Xentrl's agile project management capabilities provide visibility and project planning to reduce project risk.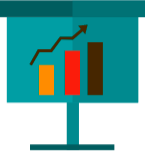 Cross-Team & Cross-System Navigation
Clients say Xentrl provides the first comprehensive and dynamic view to every business process. Xentrl speeds decision making and important alignment between every team, saving critical time and enabling certainty for every process.
Accelerate Process Improvement
Xentrl enables real-time modeling with stakeholders to establish as-is and to-be processes. Collaborating at the speed of discussion captures the group's understanding, opportunities for improvement and resolution of process disconnects.
Business Transformation
...Only Faster
Xentrl provides end-to-end support for your transformation initiative including requirements, design, project management, training and navigation
Simplify Requirements Gathering
User Stories are completed more quickly and with higher quality using Xentrl Activities which naturally translate to User Stories and set the context to simplify drafting. All relevant documentation including mock-ups and videos are stored at the Activity.
Process Navigation & Training
Xentrl Flows enable users to quickly access the latest training documents and videos for each Activity. Action Links take users directly to the Anaplan, Salesforce or any other cloud-based application for completion of the Activity.
Xentrl Aligns End to End Processes
Improve performance with more effective processes delivering faster and better decisions.
Step by step: How to improve your process with Xentrl.
Create a Xentrl Flow reflecting the roles, activities and sequence for each step in the process. Drag-and-drop to the proper location and adjust as the Flow grows.
Invite team members to collaborate on the Flow and add Activities from their domain. Adjust Flow as more Activites and Roles are added.
Add training materials including notes, videos and links to each Activity for user training and reference following process go-live.
For individuals to create and share up to 3 process flows.
All the benefits of Individual, and:
For individuals to create and share unlimited process flows.
For groups to create, collaborate and share unlimited process flows.
All the benefits of Individual, and:
For organizations that need enterprise-grade security and support.
All the benefits of Group, and:
We have to admit, we did not intend to build something as revolutionary as Xentrl, but it happened anyway. We are a company experienced in working with customers needing to manage their business more effectively. When many of our customers needed help to see how their entire workflow and process was working so they could change it to make it much easier for their teams to do work, Xentrl was born.
We would sit in a conference room with folks from IT, Operations, Sales, Finance and talk about business transformation processes involving most of them but they needed a visual representation of every component, department, system, region that was a part of the process. It was way too hard for every stakeholder to align in order to look at the existing process and then work as a complete team to change the process to make it great.
We built Xentrl to be dynamic, interactive and to allow any user to see and navigate through complex, interrelated processes instantly and then drill instantly down to exactly where they needed to do their work. Spreadsheets were put away. Flow chart software was removed. Minds were blown!
In minutes, teams can update any process step, create a more efficient process and show everyone involved the new and better way to get things done. We will keep updating it and as a customer, you will take advantage of every mind-blowing moment Xentrl provides. We hope you will try it and it will change everything you do that involves a process. You're very welcome!